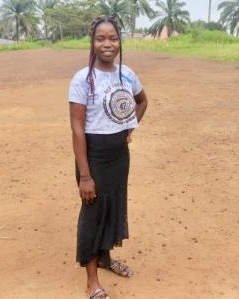 Iye G.
From: $0.00
Gender: Female
Born: December 8, 2008
Location: Bo
Learn more about this location »
Iye was born in Yoni, Pujehun District. She attends secondary school and is in class JSS2. Both of her parents died due to Ebola. She is now staying with her grandmother, Abie, a married woman who makes her living as a petty trader and struggles to provide for her. Iye needs sponsorship to help provide for her physical, educational, and spiritual needs.