Restore Hope seeks to serve churches through four primary roles:
Information Gateway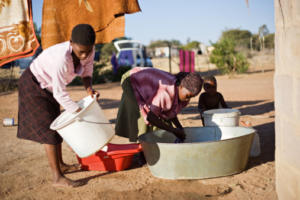 Information is empowerment. Whether your church is seeking best missional practices or security information on your mission point, having access to the right people with the right information is crucial. Creating forums and means for communication, and sharing of information is the nature of Restore Hope.         Sign up here to receive our Communique newsletters! For more information, contact us.
Catalytic  Services
While Restore Hope churches and partners honor the autonomy and focus of each individual church in our network, we do believe there are things we can all share to make our work easier and that help us steward our resources more wisely. So we've established a catalytic office to serve all Restore Hope churches and partners.
Strategic Connections
Churches in the Restore Hope network have access to mission expertise which allows for the formation of healthy mission practices. For those seeking a missions resource, strategic guidance or a first-time connection for missional involvement – Restore Hope links people and churches to others with experience who are also on the journey. For more information, please contact us.
Kingdom Community
Responding to Christ's mandate to take the gospel to the world can seem like a daunting task for a church. There is no need to "go it alone!" Our God is a God of relationship- yes, a God of community!
Restore Hope offers a place for churches to live together in community with other churches that are on the journey in mission. Most churches need and enjoy collaboration with fellow believers in responding to the Great Commission. Restore Hope is a place where those collaborative desires can be answered and true partnership is a possibility.
We call this Kingdom Community. Another way to put it would be – Restore Hope can serve as a mission home for your church.