Support Restore Hope
Restore Hope General Emergency Relief Fund
Support a specific Restore Hope Project or Fund.
Indicate your Project or Fund preference below.

Select the Contribution option you prefer.

You will be directed to our online portal and will be able to complete your donation.
◆ Orphan Administration for Sponsorship
◆ Field Director (Sierra Leone)
◆ Sierra Leone General Support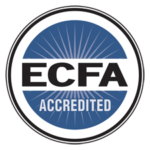 certified since 2012. Click here to view Restore Hope's ECFA member profile.
Contributions may also be mailed to Restore Hope with an accompanying letter indicating your support preference to:
Restore Hope
1506 W. Pioneer Parkway
Suite 215
Arlington, TX 76013
For questions related to donations, contact Miriam Plowman, Chief of Operations at 817.276.6463 or by e-mail at miriam.plowman@restorehopetoday.org. For all other questions, please contact the Restore Hope office.
Donations are given with the understanding that Restore Hope has complete discretion and control over the use of all donated funds. It is our intent and desire to provide for our mission work and global projects in keeping with the preferences of our ministry partners. However, in the event that mission work has been completed or those preferences cannot be achieved, Restore Hope may use all funds in furtherance of the mission efforts of Restore Hope in that region or a similar global project.