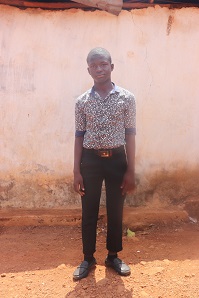 Abdul S.
From: $0.00
Gender: Male
Born: October 25, 2008
Location: Kissy
Learn more about this location »
Abdul was born in Freetown. He attends secondary school and is in class 2. His parents died from Ebola. He is now staying with his uncle, Aruna, a married man who is a retired teacher and struggles to provide for him. Abdu needs sponsorship to help provide for his physical, educational, and spiritual needs.