Education is the most powerful weapon which you can use to change the world. – Nelson Mandela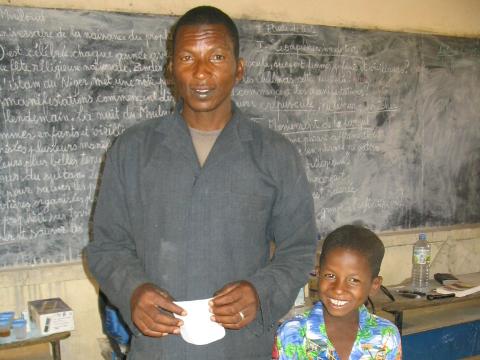 Whether it is the opportunity to learn to read, explore the workings of the universe, or resolve dilemmas of faith and philosophy, an education develops the mind an unlocks its potential. In fact, a reasoning mind is something distinctive about humanity as God's crowning creation. What is missing in the world when millions of people never have the chance to go to school? How many solutions to poverty and disease remain undiscovered? How many brilliant technologies were never developed? How many wars could have been avoided?
Because we believe in the power of the minds that God gave us, Restore Hope improves access to quality education, literacy and vocational training. The following examples are some of the strategies we have used to ensure that both children and adults have the opportunity to unlock their own potential:
Primary & Secondary Education
Whether by constructing schools, offering supplemental education, or providing assistance with school fees and supplies, Restore Hope believes that a good educational foundation for children will give them the best chance to succeed in life.
Scholarships
Scholarships create opportunities for low-income students to attend school, university or vocational training when those options would not otherwise exist for them.
Adult Literacy
Restore Hope knows that many adults have not given up on their dreams, and neither have we. Literacy can be the key to a better job or simply a window to a world of discovery. Either way, we're ready to get to work!
Vocational Training and Professional Education
Specialized training can prepare youth and adults to contribute to society and provide for their families by employing advanced skills and knowledge. We are willing to work with community members to develop the training programs they want and their region needs.