Restoring hope to individuals and communities worldwide through
Christ-centered, church-based proclamation and service.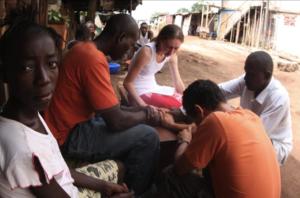 Restore Hope works to empower individuals and communities to address their physical, social, spiritual and economic needs. Effective July 1, 2014, Project Restore Hope merged with its partner Kinexxus, an organization dedicated to engaging churches to send workers to mission fields across the world, in an effort to enhance the work of both organizations. We are now better prepared to holistically serve vulnerable communities and to help churches answer God's call to make disciples of all nations. Check out the services we now offer!