Partnering to bring clean water to the Bacho Oromo people in Ethiopia.
The Oromos of Ethiopia
Ethiopia is a beautiful, diverse country located in the horn of Africa with a population of over 90 million people. The Oromos are the largest people group in Ethiopia, predominately inhabiting the southern portion of the country. Approximately 35 million Oromos live in Ethiopia; they are a vast people group comprised of more than 20 clans and sub-clans. West Shewa has an estimated population of 356,000 people, and the dominant clan in this area is the Bacho Oromo.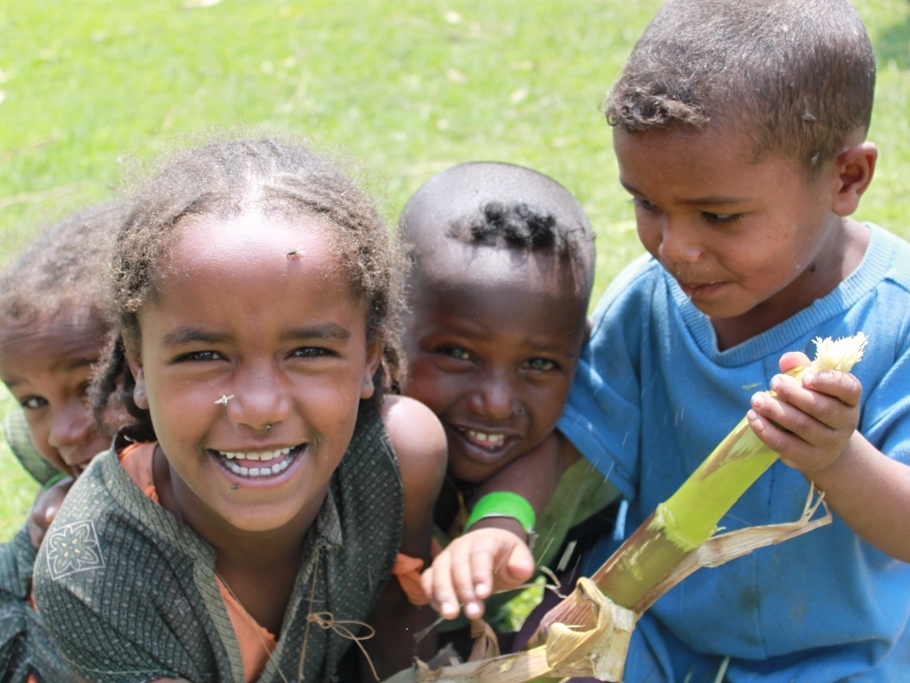 The geography of the West Shewa includes low mountains, valleys, savannas, and farmland. It is predominately rural; many of the outlying areas are inaccessible by vehicle during the rainy season and many lack electricity. The majority of people are subsistence farmers who raise barley, chickpea, and teff. Small gardens grow tomatoes, onions, chilies, and greens. Transportation is primarily by foot or horse cart, though the larger villages have access to an occasional bus service. Family ties are strong among the Oromo people, and many families live together in small family groupings of huts. Many of the larger villages have government-operated schools, though many children cannot afford to attend. There is very little access to health care throughout the region. Availability of clean drinking water is very low and infant mortality is high.
The Oromo people speak a common language called Oromiffa, with varying dialects among different regions. Though Oromiffa is the most popular language spoken in Ethiopia, the country's national and business language is Amharic. Literacy rates among the Oromo people are low, with a mere 36% of the population functionally literate.
The Bacho Oromo have a diverse religious background with the majority following Islam, the Ethiopian Orthodox Church, and/or a variety of traditional religions. Less than 1% of Bacho Oromos are Evangelical Christians. Join us in praying for the Bacho Oromo people.
Learn more and donate to Restore Hope Ethiopia Water Projects:
For more information about this country…Contact Us.