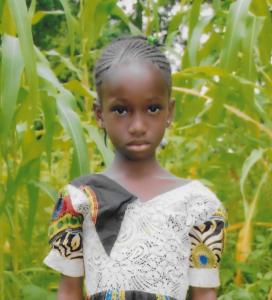 Marian C.
Gender: Female
Born: September 22, 2010
Location: Wellington
Learn more about this location »
Marian was born in Makeni. Her father died from complications of high blood pressure. Her mother later abandoned her.  Marian is now staying with her aunt, Yakin Fonah, a single woman, who works as a gardener and struggles to provide for Marian. Marian needs sponsorship to help provide for her physical, educational, and spiritual needs.