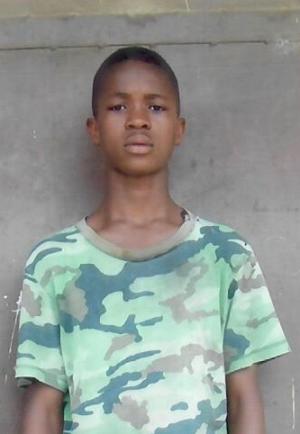 HASSAN S.
Gender: Male
Born: September 12, 2006
Location: BoLocation: Mile 91
Learn more about this location »
Hassan was born in Mattou-On-Rail village in Bo District. His father died in 2018 and his mother died in April 2020, both from unknown causes.  Hassan is living with his aunt, a poor petty trader, who struggles to provide for him.  Hassan attends school in Bo.  Hassan needs sponsorship to help provide for his physical, educational, and spiritual needs.