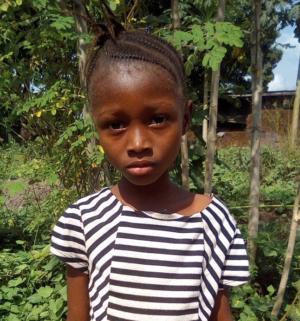 MAMUSU T.
Gender: Female
Born: April 12, 2015
Location: Mile 91
Learn more about this location »
Mamusu was born in Mile 91  Her father and mother contracted Ebola and both died from complications of the virus.  Mamusu lives with her aunt, a poor petty trader, who struggles to provide for her.  She attends primary school and is in class one.  Mamusu needs sponsorship to help provide for her physical, educational, and spiritual needs.